Silky Skin ™ Pro Epilator Laser IPL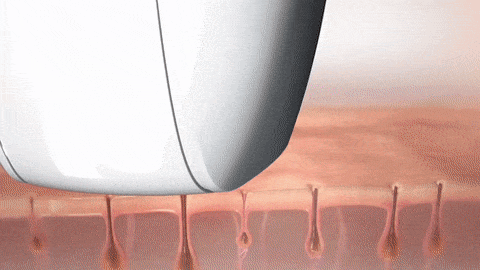 Never shave again thanks to IPL
A well-groomed and hairless appearance is part of the common aesthetic sense of the female. Unfortunately, regular shaving is time-consuming and takes a lot of time that you would rather spend elsewhere. Most women struggle with regrowing stubble at least every three to four days. However, repeated shaving can damage the skin and, in the worst case, lead to itching, pimples, and inflammation.
The Silky Skin ™ Instant IPL hair removal set was developed to enable permanent hair removal effectively and comfortably from home. With the Silky Skin IPL set it has never been so easy to achieve silky smooth skin in the long term without having to pay a fortune to beauty clinics.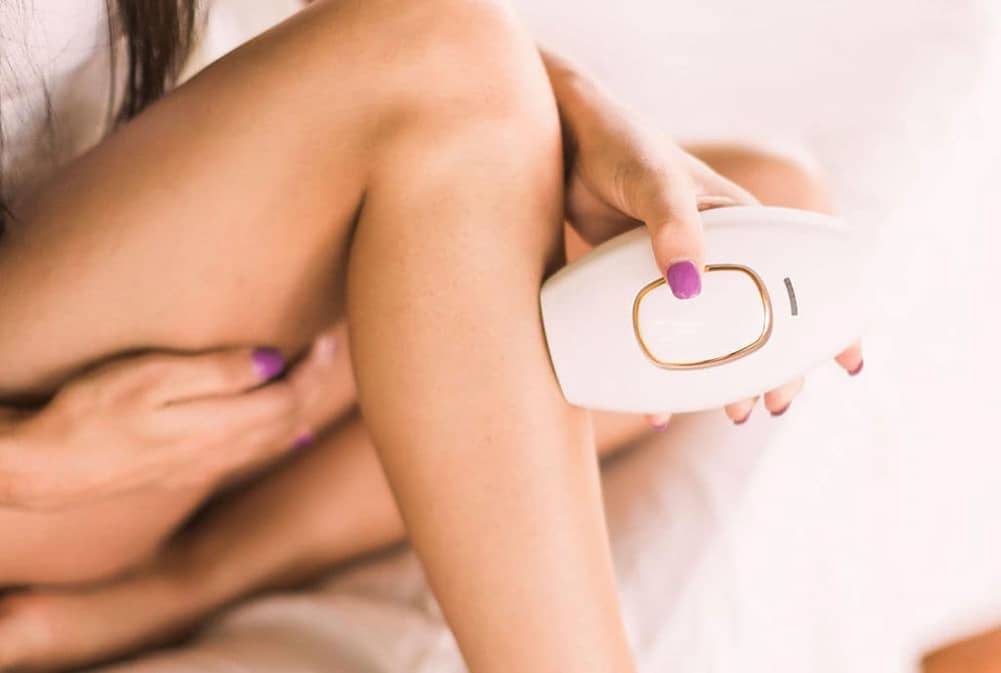 Silky smooth skin for eternity
Experience the feeling of silky smooth skin thanks to the innovative IPL technology of the Skinovo hair removal set. The Skinovo IPL Set enables safe and gentle hair removal after just 10 applications. The light impulses slow down the growth of hairs and make them softer and thinner after just a few applications. 
Safe and gentle hair removal

Visible results after just a few uses

Long-lasting hair removal thanks to IPL technology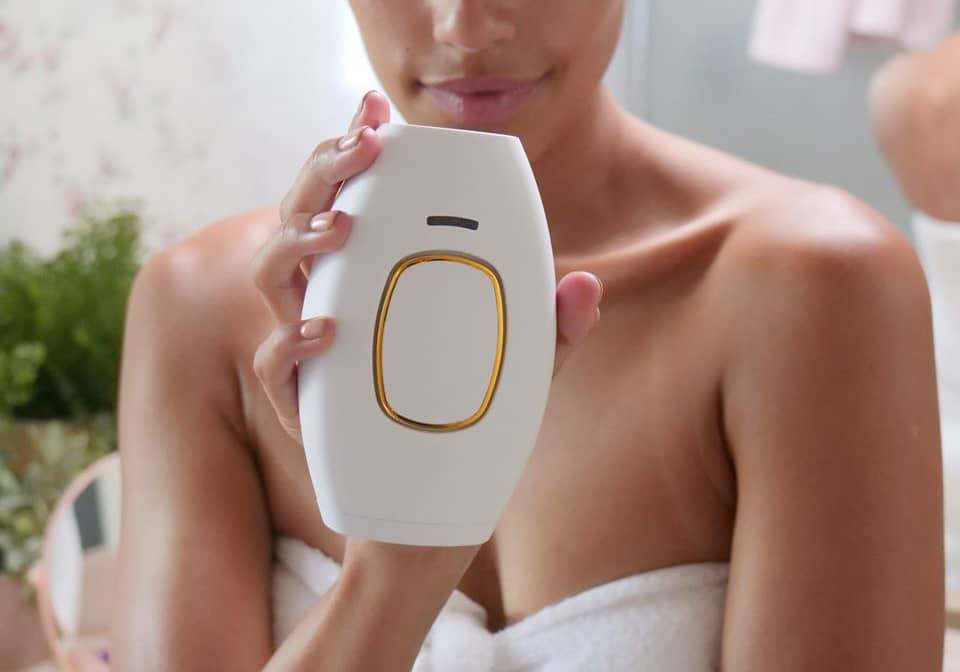 Gentle hair removal.
Every time and everywhere.
The Silky Skin  ™ IPL Set offers a safe and affordable alternative to professional IPL treatments and can be used on many hair and skin types. Suitable for dark blonde, brown and black hair and for skin tones from very white to dark brown. The Silky Skin I™ IPL Set is ideal for arms, legs, armpits, and the bikini area. The higher the contrast between hair and skin pigments, the more effective the IPL treatment.
Noticeably smoother skin after just a few applications
The Silky Skin™ IPL Set should be used once a week on all desired parts of the body. Shave the area of ​​the body before the treatment to achieve maximum results. Then select the desired intensity level and slowly guide the IPL set over the area of ​​the body to be treated. Meanwhile, press the pulse button and treat each area only once per application. Repeat this treatment 10 times for a long-lasting and hairless result. Visible results can often be seen after just 4 weeks.
Take your life into your own hands
Experience the feeling when you are envied by friends and acquaintances for your beautiful and smooth skin. Get your Silky Skin ™ IPL Set for long-lasting, smooth skin that you otherwise only know from professional beauty clinics.
All Lorana products are covered by our 30-day money-back guarantee - you have nothing to lose!